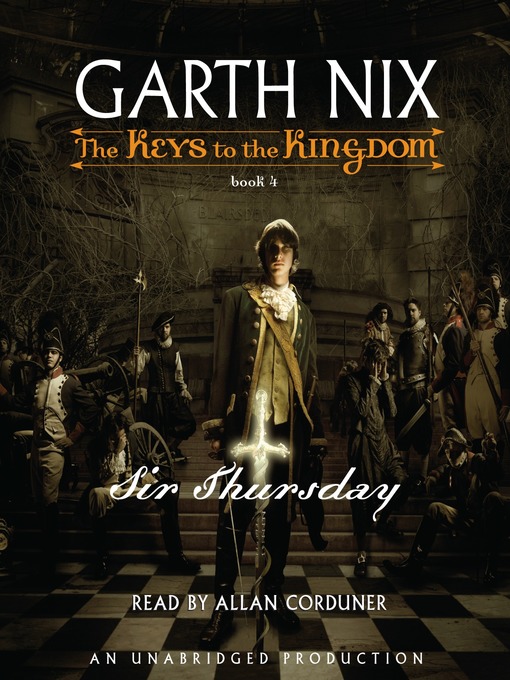 On the fourth day, there was war.
Arthur, now ruler of three parts of the House and holder of three Keys, can't get home. A mysterious monster calling itself the Skinless Boy has take Arthur's shape and his place on Earth, and now Arthur is trapped in the House until his Earth friend Leaf can find a way to defeat it.
Meanwhile, Arthur is suddenly drafted into the army of Sir Thursday and transported to the Great Maze. Sir Thursday is under attack, and Arthur will have to survive battles, defeat Thursday, and somehow banish the dark army sweeping over the maze... and he'll also have to learn how to march. In time. Which is harder than it sounds.
Entertainment:
★
★
★
★
You'd think the series would be getting repetitive by now, but it's not. It's still fun and exciting, and somehow each book manages to make the series new again (if that makes any sense.)
Plot:
★
★
★
It started off well, but the final conflict resolution bit was a little cheesy. That said, the ambiguous ending has me dying to read the next book...
Characters:
★
★
★
★
★
Arthur started off well in the first book, and he only gets more interesting as he matures and grows. As with the previous books, the side characters were excellent, the Trustee Thursday and interesting, and the Will was fabulous.
Writing:
★
★
★
★
★
Five stars. Nothing else to be said.
End Result: four stars. A good book, definitely worth your time.